Weekly Energy Update (May 13, 2021)
by Bill O'Grady, Thomas Wash, and Patrick Fearon-Hernandez, CFA | PDF
Tightening supplies have lifted crude oil prices toward the top of the recent trading range.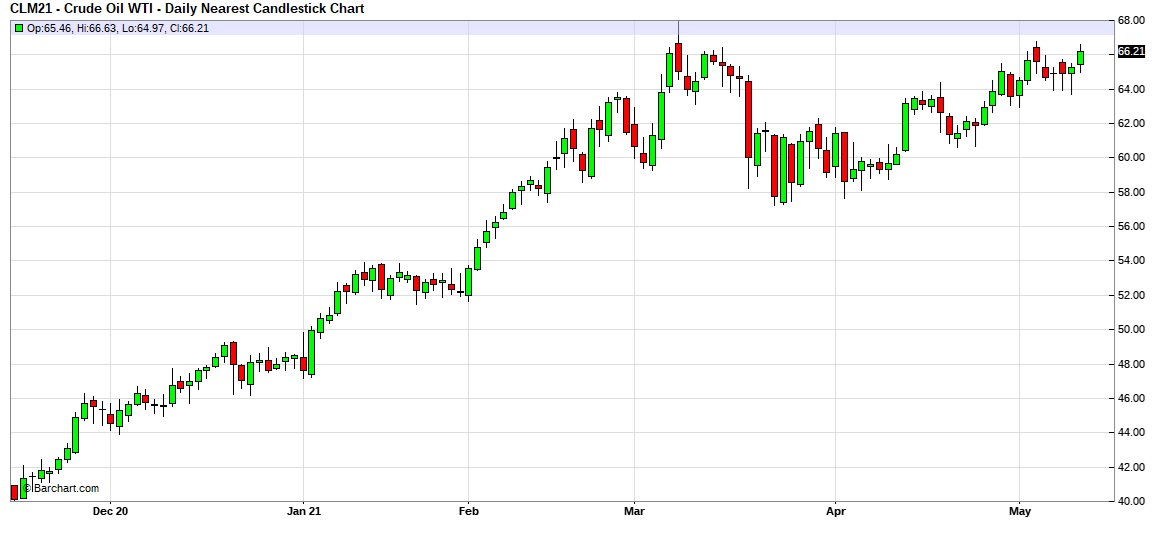 (Source: Barchart.com)
Crude oil inventories declined 0.4 mb compared to the 1.8 mb build expected.  The SPR fell 1.4 mb, meaning without the addition from the reserve, commercial inventories would have declined 1.8 mb.

In the details, U.S. crude oil production rose 0.1 mbpd to 11.0 mbpd.  Exports fell 2.3 mbpd while imports were unchanged.  Refining activity declined 0.4 mbpd.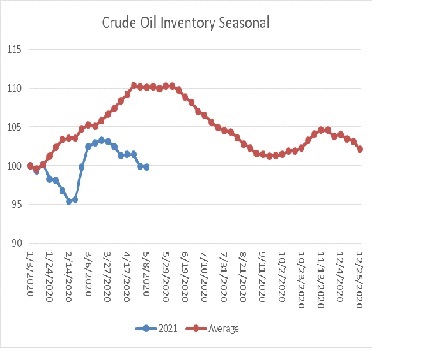 (Sources: DOE, CIM)
This chart shows the seasonal pattern for crude oil inventories.  We are through the peak of the winter/early spring build season.  In the second half of June, stockpiles usually decline.  Note that stocks are already below the usual seasonal trough seen in early September.  Our seasonal deficit is 52.6 mb.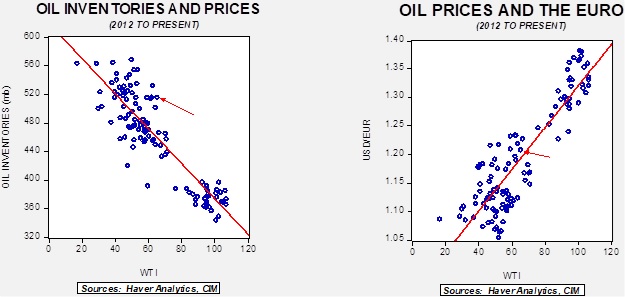 Based on our oil inventory/price model, fair value is $46.65; using the euro/price model, fair value is $68.54.  The combined model, a broader analysis of the oil price, generates a fair value of $56.86.  Although the slow decline in stockpiles is price supportive, the weakening dollar is much more important in lifting the model's fair value.
The DOE is continuing to reduce the SPR.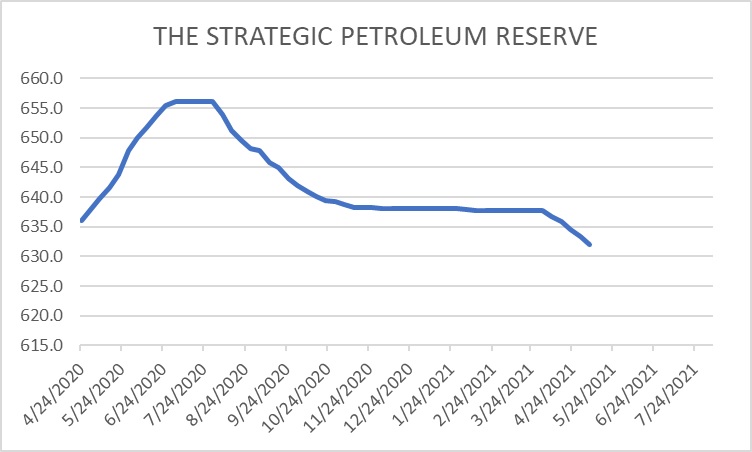 (Source:  DOE, CIM)
This action is a bearish factor for prices, but the gradual nature of the sale has not had much of an effect thus far.  We expect another 7.0 mb of sales to occur this year.
Market news: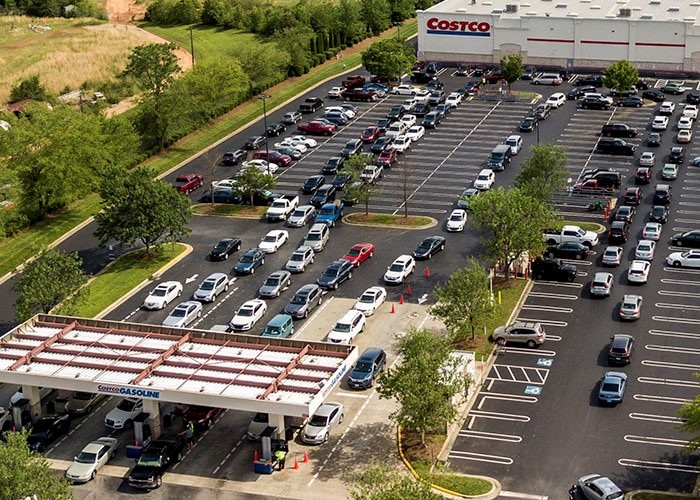 (Source:  AP)
Local gasoline prices are rising rapidly.  Meanwhile, government officials are trying other forms of transportation to move the product to markets facing shortages.  This situation will affect the energy data for the rest of May.
Michigan is threatening to close a pipeline that runs from Canada to the U.S.  A portion of the pipeline passes across the Great Lakes, and there are fears a rupture could be catastrophic.  At the same time, the lines have run for over 70 years without incident.  The threat is raising tensions between the U.S. and Canada.  Trade is conducted through the USMCA, and thus, Ottawa may have legal remedies to halt the closure.  Meanwhile, Michigan Gov. Whitmer is threatening to seize profits from Enbridge (ENB, USD, 40.12), the pipeline operator, for continuing to operate the pipeline.  If this situation leads to a disruption, the timing could not be worse, given the turmoil caused by the Colonial pipeline situation.
We continue to see news on the Texas freeze-out.  During the crisis, state regulators implemented a program that pays industrial users to reduce their natural gas consumption.  Paradoxically, this led to the curtailment of natural gas as firms involved in the natural gas infrastructure were taken offline.
Geopolitical news:
Alternative energy/policy news: