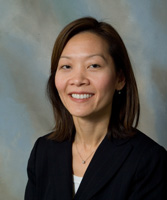 Chief Financial Officer
As Chief Financial Officer, Patty Dahl leads finance and marketing functions for Confluence. She is also a member of the firm's Asset Allocation Committee.
Prior to joining Confluence, Patty served for nine years as Managing Director – Private Equity at A.G. Edwards & Sons where she managed the firm's diversified private equity fund of funds portfolios.  Her primary responsibilities included sourcing, evaluating, selecting and monitoring the private equity portfolios, which comprised buyout funds, venture capital funds and direct co-investments in private companies.
Before joining A.G. Edwards, Patty managed the private equity program for the University of California, which had over $1.4 billion committed to venture capital, buyout, subordinated debt and emerging markets private funds. Previously, she was with Pacific Corporate Group, a California-based private equity consultant, and McDonnell Douglas Corporation, where she was a member of the two-person team responsible for the financial management of the company's $8 billion retirement funds.
Patty earned a Master of Business Administration from St. Louis University and a Bachelor of Science in business administration from Washington University in St. Louis.