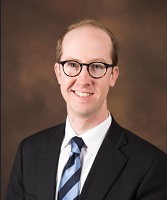 Equity Analyst
Brett Mawhiney is an equity analyst and a member of Confluence's Value Equities Investment Committee. His primary areas of coverage include Retail, Health Care and Software Services.
Brett has over 13 years of equity research experience. Prior to joining Confluence in 2018, Brett spent three years as an equity analyst at Rock Springs Capital in Baltimore, MD, a healthcare-dedicated hedge fund, where he was responsible for following healthcare services companies. Preceding his tenure at Rock Springs, Brett was an associate analyst at T. Rowe Price, where he performed equity research and portfolio management support for the Media & Telecom Fund and the New Horizons Fund, a small-cap growth strategy.
Brett graduated from Vanderbilt University with a Bachelor of Arts in economics, with minors in corporate strategy and financial economics. Brett is a CFA charter holder.