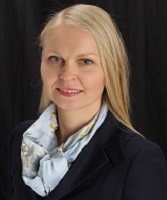 Equity Analyst
Kaisa Stucke is an equity analyst and a member of both the Value Equities and International Equities Investment Committees. Her primary areas of coverage are the Health Care and Consumer Goods sectors. Kaisa is also a member of the Asset Allocation Committee and works on the fixed income portfolios. She has previously authored market commentary for the firm's Daily Comment and Weekly Geopolitical Reports.
Prior to joining Confluence, Kaisa served as a financial analyst for IPR International in Philadelphia. She has worked in Europe and the U.S. and has experience with the Estonian Stock Exchange and the National Bank of Estonia.
Kaisa graduated cum laude with a Bachelor of Arts in economics and mathematics from the University of Pennsylvania and is a CFA charter holder.