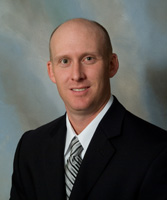 Equity Analyst and Assistant Director of Research
John Wobbe is an equity analyst and a member of Confluence's Equity Investment Committee. His areas of coverage include the Health Care and Construction Materials sectors. John also serves as the firm's Assistant Director of Research.
Prior to joining Confluence, John served as an equity analyst with Gallatin Asset Management, the investment management arm of A.G. Edwards, Inc. John joined Gallatin in 2002 and was primarily responsible for coverage of the Health Care sector. He also spent time covering the building materials and business services industries. Previously, John was an associate analyst for Ryback Management, the sub-advisor for the Lindner Funds. While at Lindner, John also maintained the position of Senior Fund Account and was responsible for the daily accounting for the Lindner Mutual Funds.
John earned his Bachelor of Science in accounting from the University of Missouri – St. Louis.