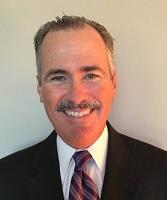 Equity Analyst
Blair Brumley is an equity analyst and a member of both the Value Equities and International Equities Investment Committees. His primary areas of coverage include Industrials and related sectors, including Aerospace & Defense and Machinery, and Transportation.
Blair brings over 35 years of investment experience to the firm, starting his career with A.G. Edwards & Sons in 1986. Since that time, he has worked extensively on both the buy side – most recently at Columbia Management as well as The Boston Company – and the sell side, including stints with Credit Suisse First Boston, Dain Bosworth and Roulston and Company. His industry expertise has centered mostly on the Industrials sector and related areas such as multi-industry, all transports, automotive, agriculture, paper and packaging, engineering and construction, waste management and industrial distribution. Blair also brings experience in managing global portfolios and has analyzed and invested in companies headquartered and operating worldwide. Blair got his start producing a value investing product alongside Mark Keller and has gone on to use many investment styles in addition to value investing, including core, yield and GARP approaches.
Blair earned his Bachelor of Science in business administration and Master of Business Administration from Washington University in St. Louis. Blair is a CFA charter holder.