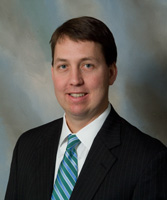 Chief Investment Officer - Value Equities
As Chief Investment Officer–Value Equities, Dan Winter chairs the firm's Value Equities Portfolio Management Committee. His responsibilities include directing the strategy implementation and trading execution for the firm's value equity portfolios. Dan, like all portfolio managers at Confluence, is also an analyst. His primary areas of coverage include the Financials and Information Technology sectors.
Prior to joining Confluence, Dan served as a portfolio manager and analyst with Gallatin Asset Management, the investment management arm of A.G. Edwards, Inc. While at Gallatin, Dan chaired the portfolio management team responsible for the firm's value-oriented equity strategies. Additionally, Dan co-managed the First Trust/Gallatin Specialty Finance and Financial Opportunities Fund (NYSE: FGB), primarily focused on business development companies. Dan also served as a portfolio manager for the Cyclical Growth ETF and Cyclical Growth and Income ETF portfolios and was a member of the firm's Allocation Advisor Committee, which oversaw the exchange traded fund-focused strategies. Prior to joining the firm's Asset Management division, Dan served as a portfolio manager for A.G. Edwards Trust Company.
Dan earned a Master of Business Administration from Saint Louis University and a Bachelor of Arts in business management from Eckerd College. Dan is a CFA charter holder.