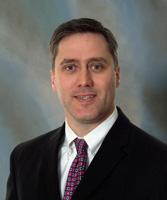 Equity Analyst
Joe Hanzlik is an equity analyst and a member of Confluence's Value Equities Investment Committee. His areas of coverage include the Specialty Finance, Energy and Information Technology sectors.
Prior to joining Confluence, Joe served as a vice president in the Financial Institutions & Real Estate investment banking practice at A.G. Edwards & Sons. In 2006, he transitioned from technology to specialty finance, leveraging his previous experience in the insurance and financial services sectors. He has provided capital raising and M&A advisory services for a wide array of specialty finance and technology companies. Joe joined A.G. Edwards' Technology banking group in 2000, specializing in semiconductors and leading the firm's wireless communications banking efforts.
Before joining A.G. Edwards, he was a manager in Corporate Finance with Deloitte & Touche in London. Previously, Joe worked with Deloitte & Touche in the audit and assurances group. Joe has worked in the financial industry for more than 25 years, starting in 1992.
Joe earned his Bachelor of Science in business administration and Master of Professional Accountancy from the University of Nebraska. He also has a Master of Business Administration from Washington University in St. Louis and is a Certified Public Accountant.