Weekly Energy Update (March 11, 2021)
by Bill O'Grady, Thomas Wash, and Patrick Fearon-Hernandez, CFA | PDF
Here is an updated crude oil price chart.  Prices are consolidating in the low $60s.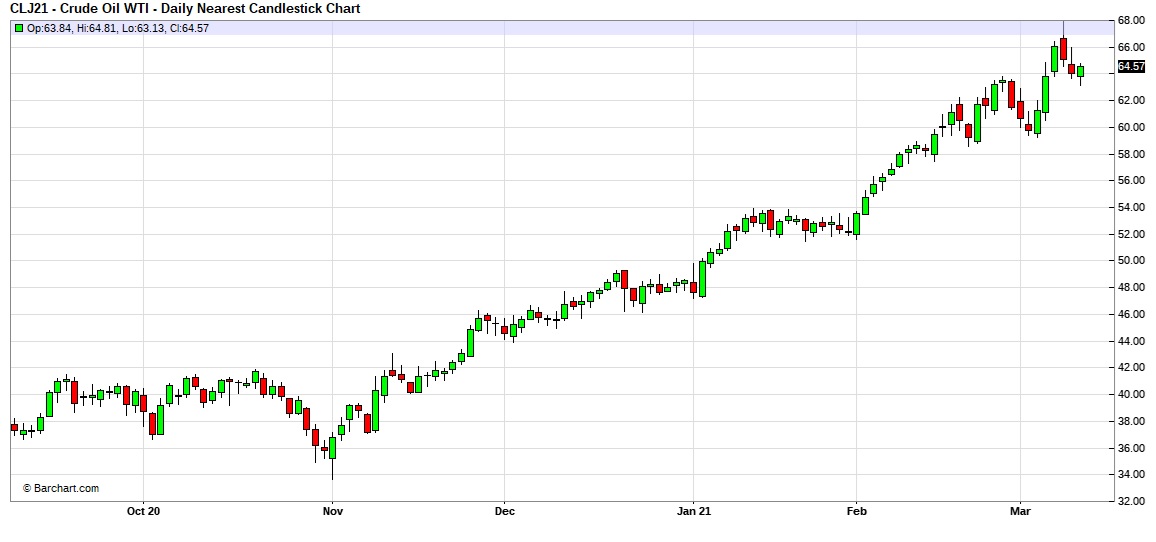 Crude oil inventories rose again, defying expectations of a draw.  Stockpiles increased 13.8 mb when a draw of 3.0 mb was forecast.  There was no change in the SPR.  The build in stockpiles was offset by declines in production.  We did see a recovery in refinery operations but not enough to prevent the rise in inventories.

In the details, U.S. crude oil production rose 0.9 mbpd to 10.9 mbpd, which is essentially a full recovery from the recent cold snap.  Exports rose 0.3 mbpd, while imports fell 0.6 mbpd.  Refining activity rose 13.0%.  The second week of falling refining activity led to the unanticipated rise in inventories.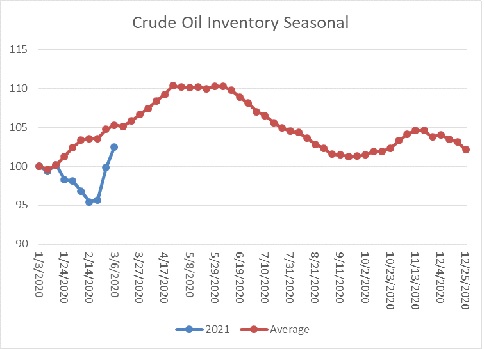 The above chart shows the annual seasonal pattern for crude oil inventories.  Inventories remain at a seasonal deficit, but the gap is narrowing, mostly due to disruptions surrounding the recent cold snap.  If we were following the normal seasonal pattern, oil inventories would be 14.4 mb higher.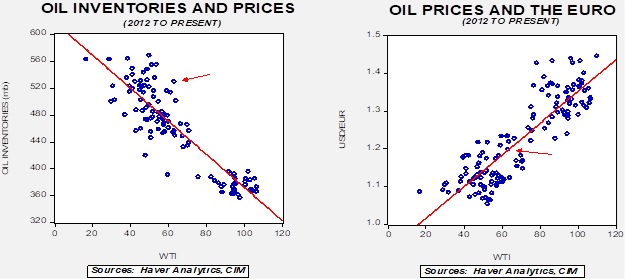 Based on our oil inventory/price model, fair value is $45.63; using the euro/price model, fair value is $66.72.  The combined model, a broader analysis of the oil price, generates a fair value of $41.61.  The divergence continues between the EUR and oil inventory models, widening due to the distortions caused by the February cold snap.
Refinery operations jumped last week but still remain well below recovery levels.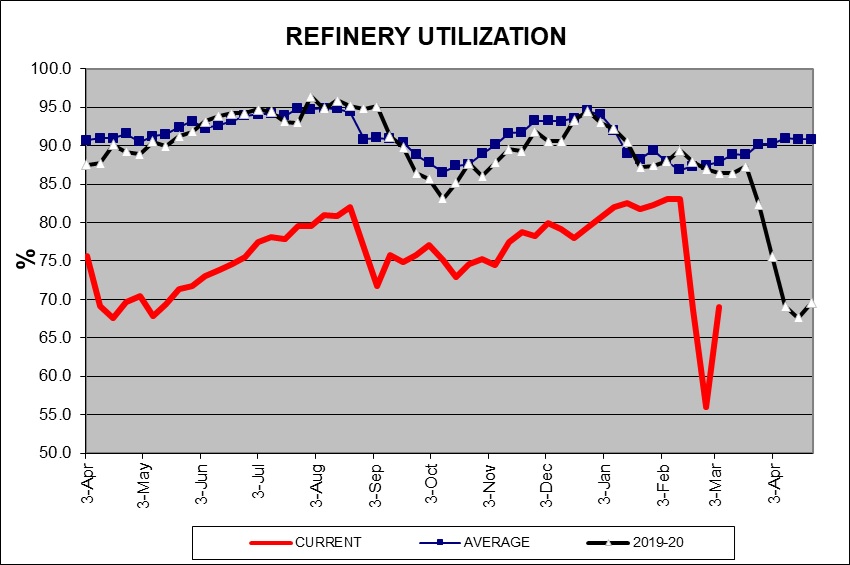 Geopolitical news:
This year, the Hajj, the pilgrimage to Mecca that every able-bodied Muslim is required to make at least once in a lifetime, will be held July 17-22.  The KSA has announced that it will require proof of vaccination for pilgrims this year.
Alternative energy/policy news: