Weekly Energy Update (April 1, 2021)
by Bill O'Grady, Thomas Wash, and Patrick Fearon-Hernandez, CFA | PDF
After peaking in early March, prices have pulled back to pivot around $60 per barrel.  Although recent builds in crude oil are bearish, expectations for stronger economic growth should be supportive for prices.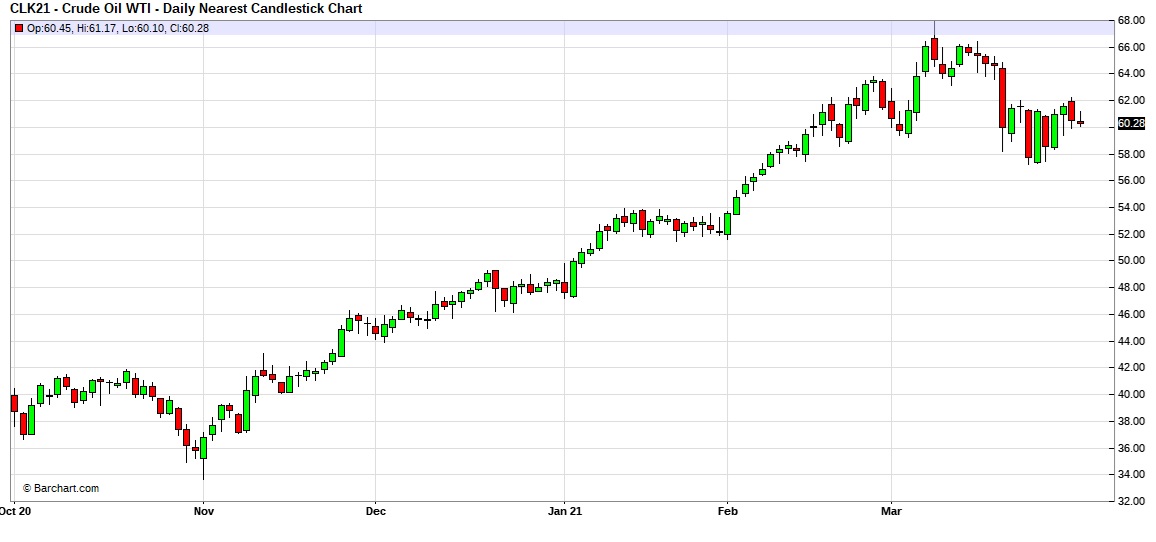 Crude oil inventories fell 0.9 mb compared to the 1.7 mb draw expected.  There was no change in the SPR.  Refinery operations have normalized to pre-Texas freeze levels.

In the details, U.S. crude oil production rose 0.1 mbpd to 11.1 mbpd.  Exports rose 0.7 mbpd, while imports rose 0.5 mbpd.  Refining activity rose 2.3%.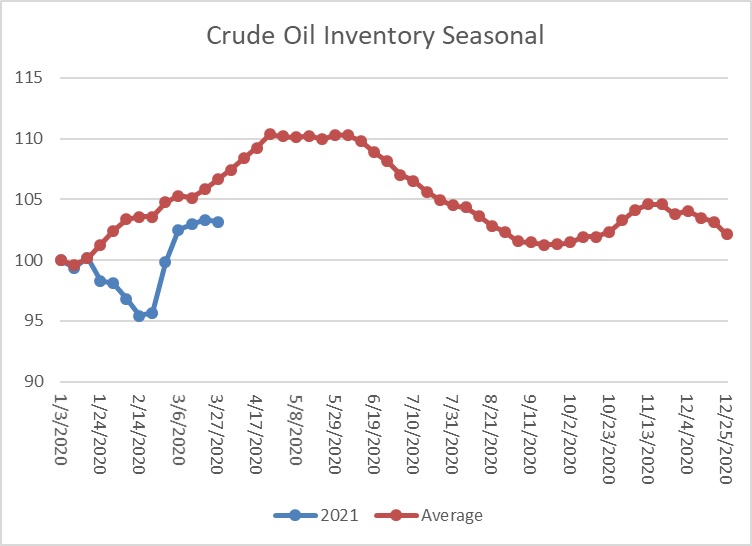 This chart shows the seasonal pattern for crude oil inventories.  We are well into the winter/early spring build season.  Until the Texas freeze, we were seeing a counterseasonal decline.  This week, stockpiles declined modestly but usually don't this time of year.  We are currently at a seasonal deficit of 21.5 mb.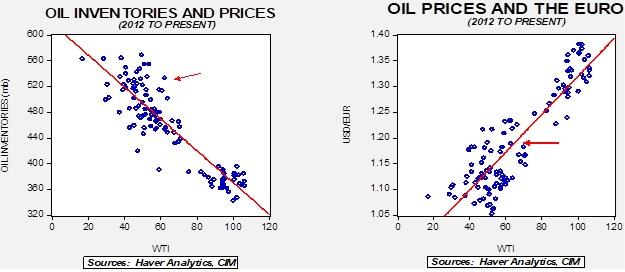 Based on our oil inventory/price model, fair value is $40.53; using the euro/price model, fair value is $64.67.  The combined model, a broader analysis of the oil price, generates a fair value of $51.04.  The divergence continues between the EUR and oil inventory models, although recent dollar strength has reduced the projected fair value generated from the euro/price model.
Market news:
Geopolitical news:
Alternative energy/policy news: