Weekly Energy Update (April 20, 2023)
by Bill O'Grady, Thomas Wash, and Patrick Fearon-Hernandez, CFA | PDF
After gapping last week, prices are consolidating.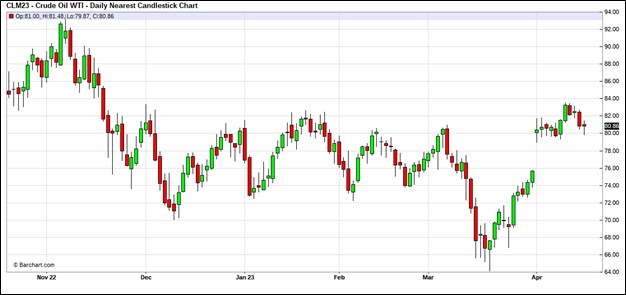 (Source: Barchart.com)
Commercial crude oil inventories fell 4.6 mb compared to the forecast draw of 0.9 mb.  The SPR fell 1.6 mb, putting the total draw at 6.2 mb.

In the details, U.S. crude oil production was unchanged at 12.3 mbpd.  Exports rose 1.8 mbpd, while imports rose 0.1 mbpd.  Refining activity rose 1.7% to 91.0% of capacity.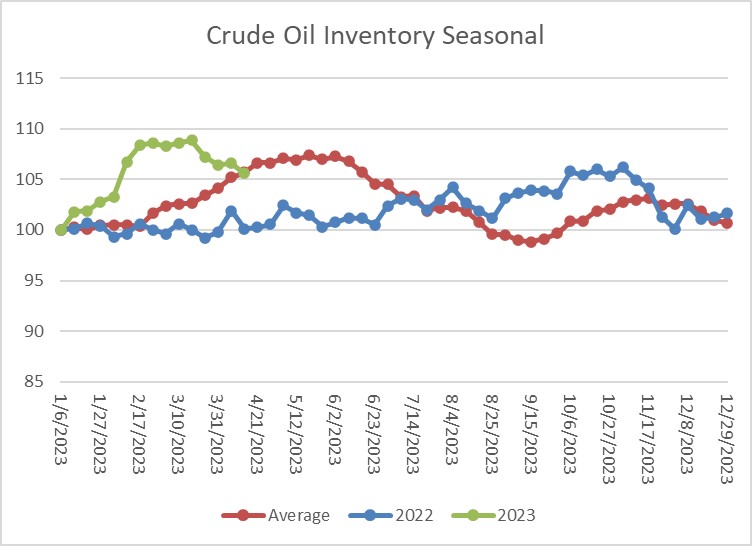 (Sources: DOE, CIM)
The above chart shows the seasonal pattern for crude oil inventories.  After accumulating oil inventory at a rapid pace into mid-February, injections first slowed and have since declined, putting storage levels in line with seasonal norms.

Fair value, using commercial inventories and the EUR for independent variables, yields a price of $56.81.  The recent actions of OPEC+ are clearly designed to prevent this sort of price from emerging.
Since the SPR is being used, to some extent, as a buffer stock, we have constructed oil inventory charts incorporating both the SPR and commercial inventories.  With another round of SPR sales set to happen, the combined storage data will again be important.

Total stockpiles peaked in 2017 and are now at levels last seen in 2001.  Using total stocks since 2015, fair value is $94.11.
Market News: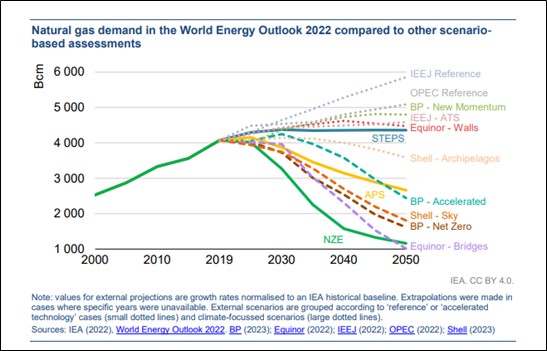 Geopolitical News:
 Alternative Energy/Policy News: