Daily Comment (September 6, 2023)
by Patrick Fearon-Hernandez, CFA, and Thomas Wash
[Posted: 9:30 AM EDT] | PDF
Good morning.  Risk markets are under pressure again this morning, with rising Treasury yields raising investor fears.  Rising interest rates are also lifting the dollar.  The JPY is challenging recent lows, and traders are watching for central bank intervention.
In today's Comment, we start our coverage with a roundup of economic factors.  Up next is our international overview, followed by news on the war in Ukraine.
 Economic Roundup:  The Fed looks set to pause, and a government shutdown may be looming.
Fed Governor Waller was on CNBC yesterday and signaled that the FOMC was likely to "proceed carefully," suggesting the committee will stand pat at the next meetings, scheduled for September 19 and 20. Currently, fed funds futures are projecting with near certainty that the policy rate will be held steady.  We also note these futures are leaning toward steady policy from here, although with much less conviction.  Waller tends to lean hawkish, so his remarks are probably a solid signal of steady policy.

Although there is ample evidence that the FOMC isn't united on the future path of policy, Chair Powell has a remarkable ability to forge a consensus on policy. In fact, he has the best track record for the fewest dissents of all the Fed chairs in the post-Treasury agreement era.  The table below shows the chairs since 1951 and the number of dissents divided by the number of meetings over which each chair presided.  By far and away, Powell has been able to create consensus on the FOMC when compared to his predecessors.  It's hard to know his secret; it's possible that the members during his tenure have been simply less combative, although that would be hard to determine.  We will have a better understanding five years from now when the full meeting transcripts are released.  In general, policy dissents would be expected to increase volatility.  So, in this regard, Powell is probably, in a small way, holding down market uncertainty.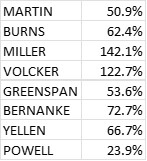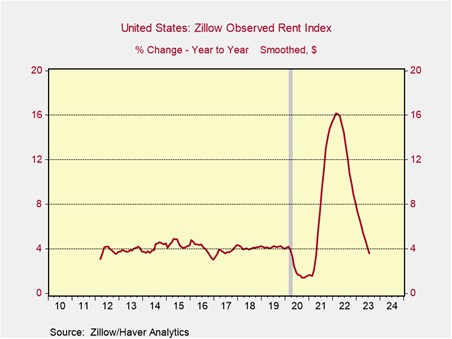 International Roundup:  The defense industry is globalizing and there is a race to gain access to Pacific islands.
War in Ukraine:  The slow offensive may be gathering speed and Russia "woos" Cubans.