Daily Comment (May 4, 2016)
by Bill O'Grady and Kaisa Stucke
[Posted: 9:30 AM EDT] We will keep our opening comments short as quite a few economic indicators were released this morning.  Risk markets are trading lower this morning, with equities lower globally and Treasuries trading higher.  As the earnings season continues, equity fundamentals have not changed much, thus the pullback in equities is more a function of profit taking and the fact that positive factors that could drive the market higher have already been discounted.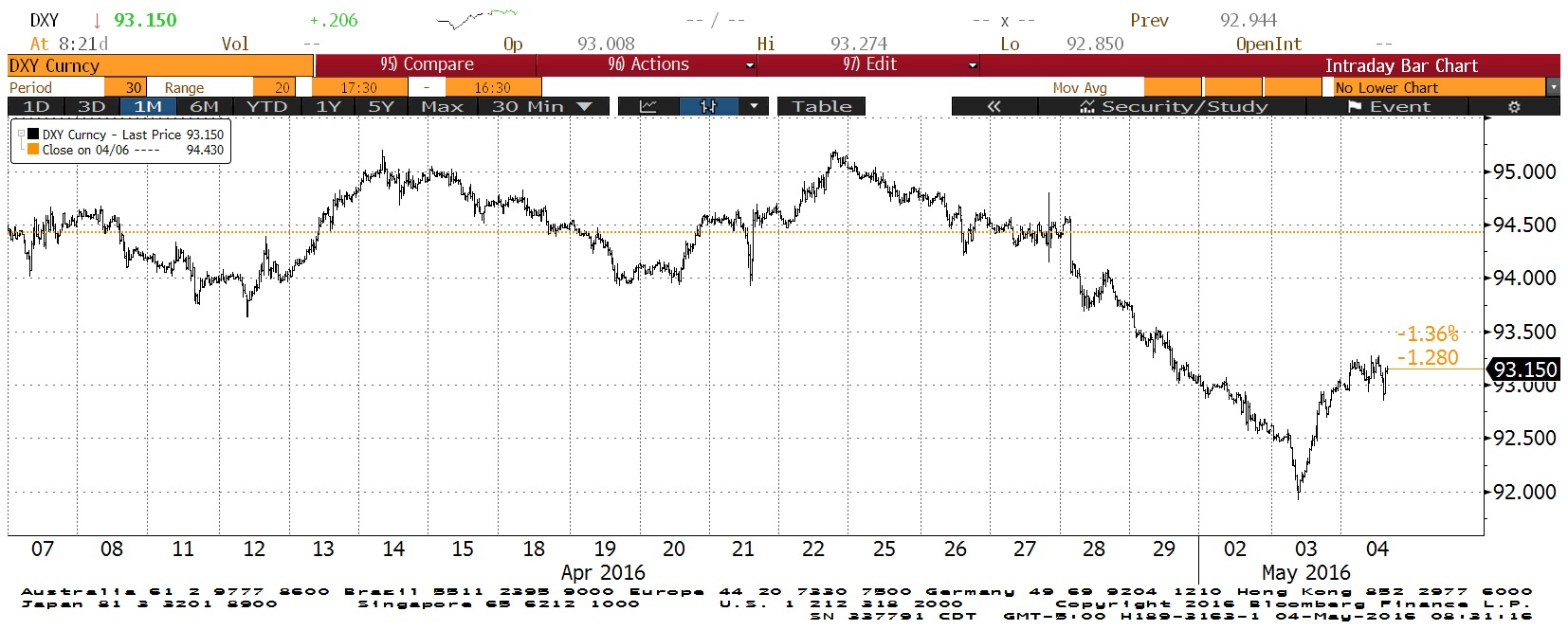 (Source: Bloomberg)
As the chart above indicates, the dollar rebounded yesterday afternoon and maintained its strength overnight.  This is likely due to weak Chinese manufacturing data released earlier in the week as well as indications from Fed speakers that the June FOMC meeting should be considered "live," meaning that we could see a hike from that meeting.  Currently, the markets peg the likelihood of a June hike essentially at zero.
Trump became the presumptive Republican presidential nominee yesterday as Cruz quit the race after Trump won a resounding victory in Indiana.  Yesterday's win is almost certain to allow Trump to gather the 1,237 delegates needed for an outright nomination victory.  On the Democratic side, Sanders won Indiana with 52.5% of the votes.  Despite the unexpected loss in Indiana, Clinton is likely to receive the delegates needed for an outright nomination win.