Daily Comment (March 17, 2023)
by Patrick Fearon-Hernandez, CFA, and Thomas Wash
[Posted: 9:30 AM EDT] | PDF
Happy St. Patrick's Day! Today's Comment begins with a discussion about the European Central Bank's rate decision and how it could impact monetary policy around the world. Next, we review the latest developments in the ongoing banking crisis. Lastly, we give an update on the rivalry between the U.S. and China.
What Now? The European Central Bank raised rates by 50 bps but the reluctance with which they made this move highlights monetary policymakers' hesitancy to maintain aggressive policy in light of elevated financial strain.
New Developments: Financial contagion may be fading but it is still too early to tell whether the central bank's job is done.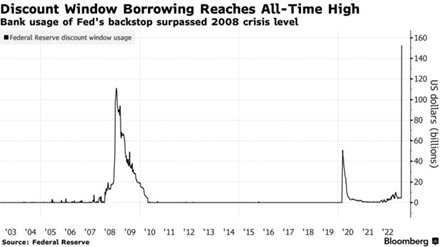 Major Power Rivalry: As the West attempts to isolate China, Beijing looks to bolster its ties with Moscow.