Daily Comment (June 1, 2016)
by Bill O'Grady and Kaisa Stucke
[Posted: 9:30 AM EDT] Domestic and European equities are trading lower, following gains in May.  While investors are increasingly looking for the Fed to hike rates this summer, domestic equities traded higher over the past month even with a rate hike more likely.  Today's market weakness is likely driven by profit-taking as investors look forward to Friday's payroll data and Yellen's speech next week.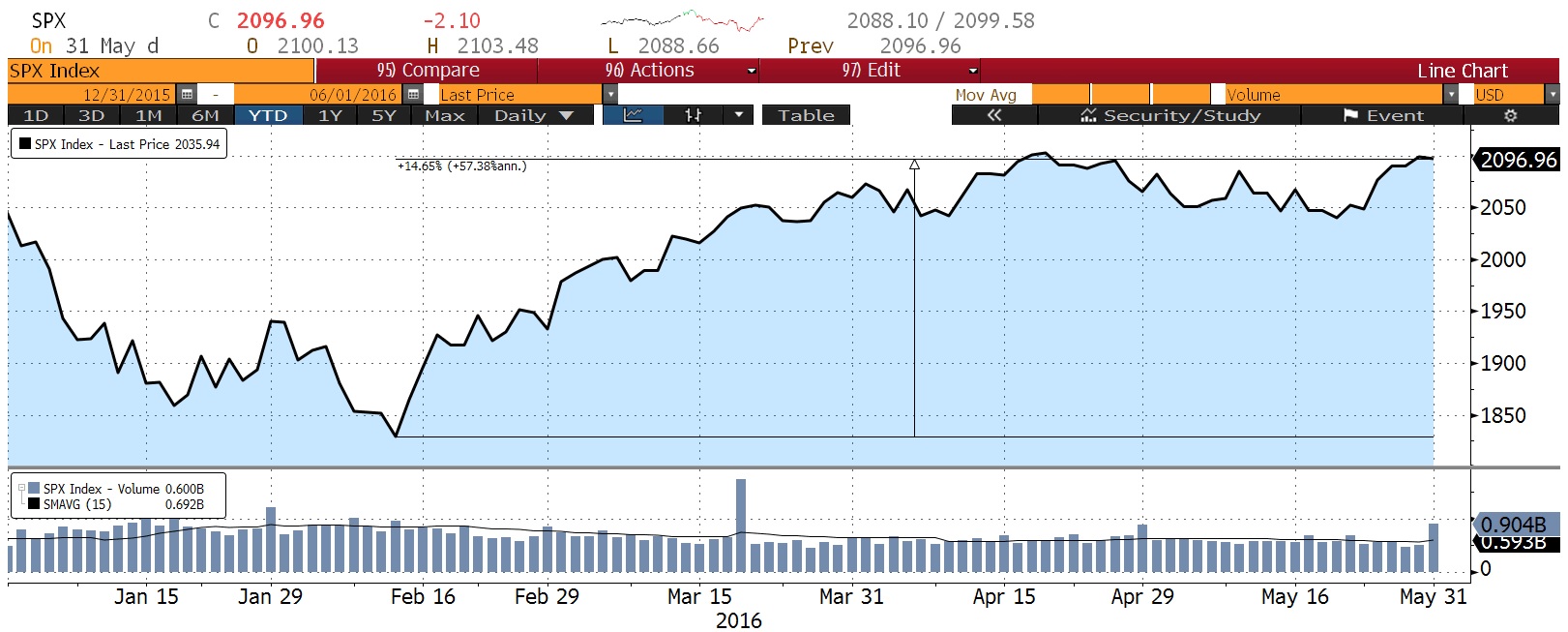 (Source: Bloomberg)
The chart above shows the S&P 500 since the beginning of the year.  The index is up 14.7% from the February low.
Global manufacturing PMIs were mostly close to forecast.  Chinese manufacturing numbers hovered right around 50, with the official manufacturing PMI reading at 50.1, a bit better than the 50.0 level forecast (shown in the chart below), and the Caixin manufacturing PMI at 49.2, on forecast.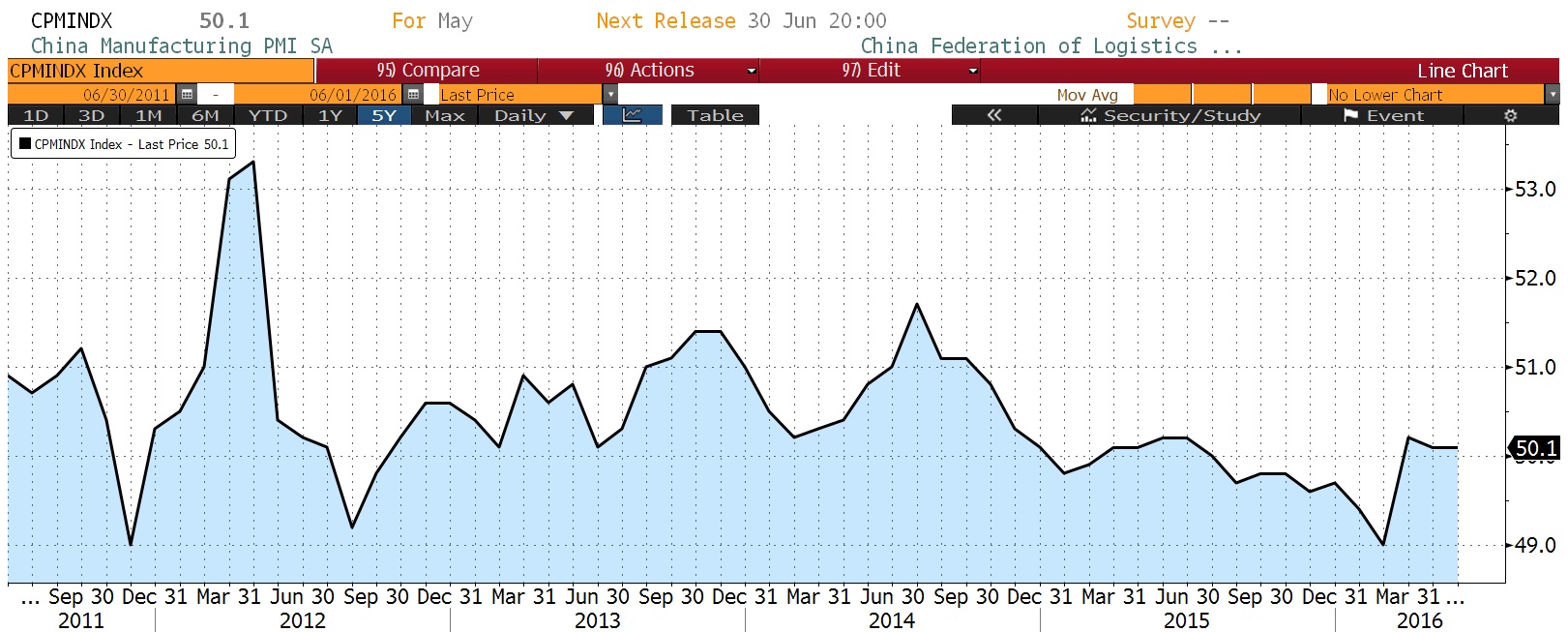 (Source: Bloomberg)
Eurozone manufacturing also came in on forecast at 51.5 (shown in the chart below).  Germany, Italy and the U.K. all had PMIs above the growth line of 50, while France's manufacturing contracted with a reading below 50.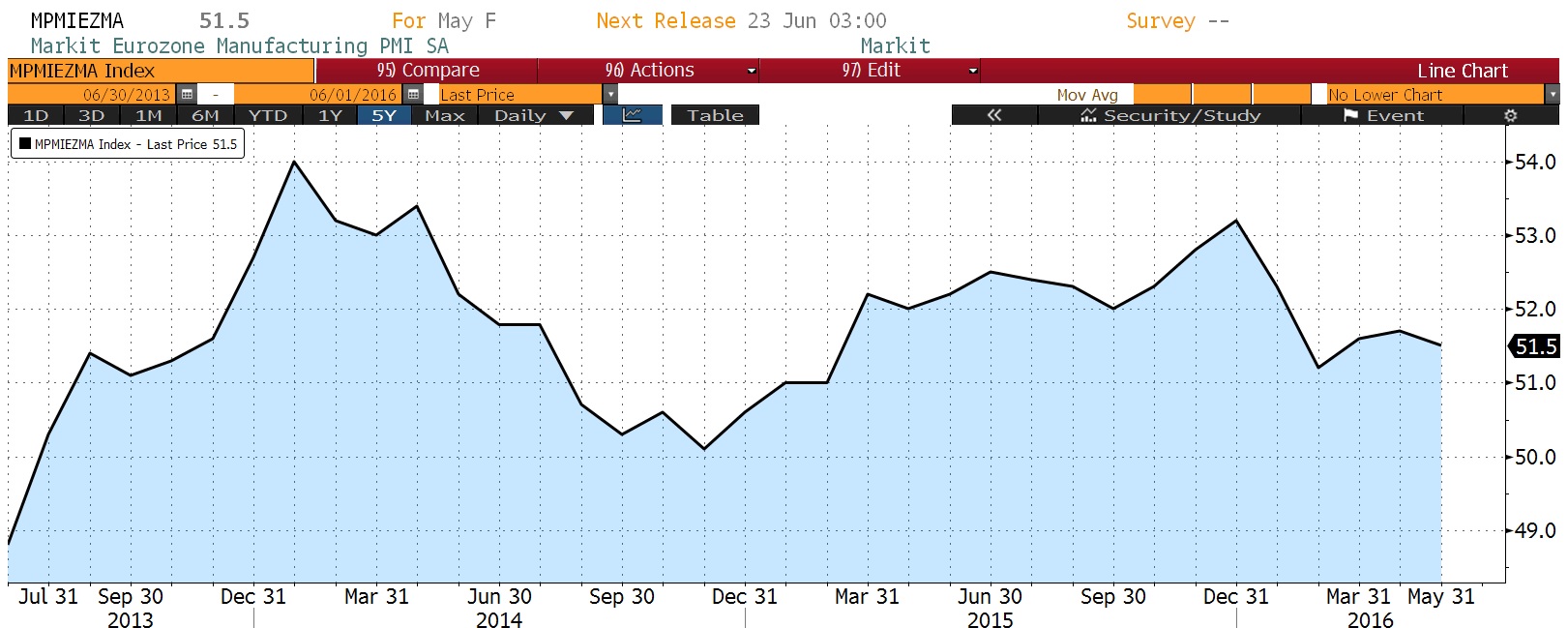 (Source: Bloomberg)
Japanese PM Abe announced that his government will delay the implementation of a planned tax hike.  Although the move was highly anticipated, the yen fell in response.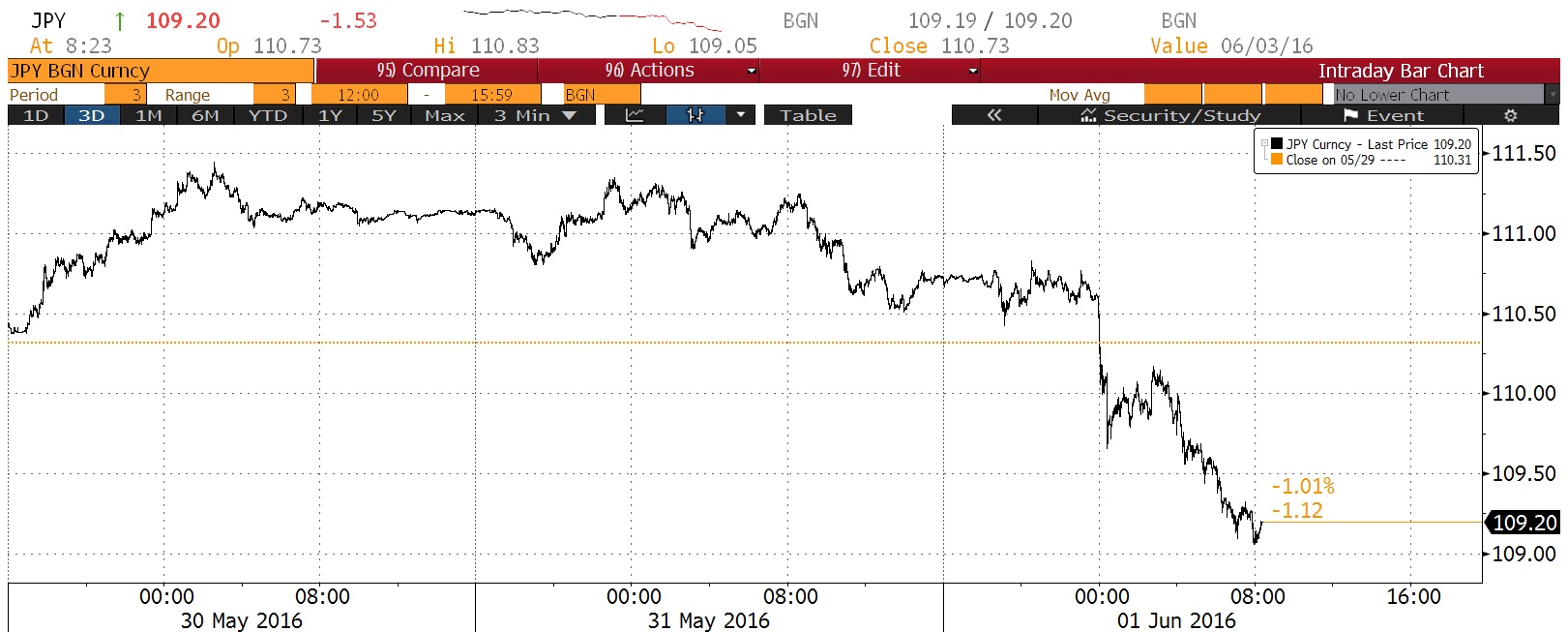 (Source: Bloomberg)