Daily Comment (July 18, 2016)
by Bill O'Grady and Kaisa Stucke
[Posted: 9:30 AM EDT] The big weekend news was the failed coup in Turkey.  Late Friday, news began to emerge of unusual troop movements within the country.  By evening, it was clear that a full-blown coup attempt was underway.  President Erdogan issued a statement to his followers via FaceTime to resist the coup plotters.  Although the gesture seemed rather pathetic at the time, the action does appear to have turned the tide against the coup.  By nightfall in the West, it had become apparent that the coup plotters had failed, although bloodshed continued for several hours.  Once Erdogan flew to Istanbul, the government was in control of the situation.
These charts show the reaction within the Turkish financial markets.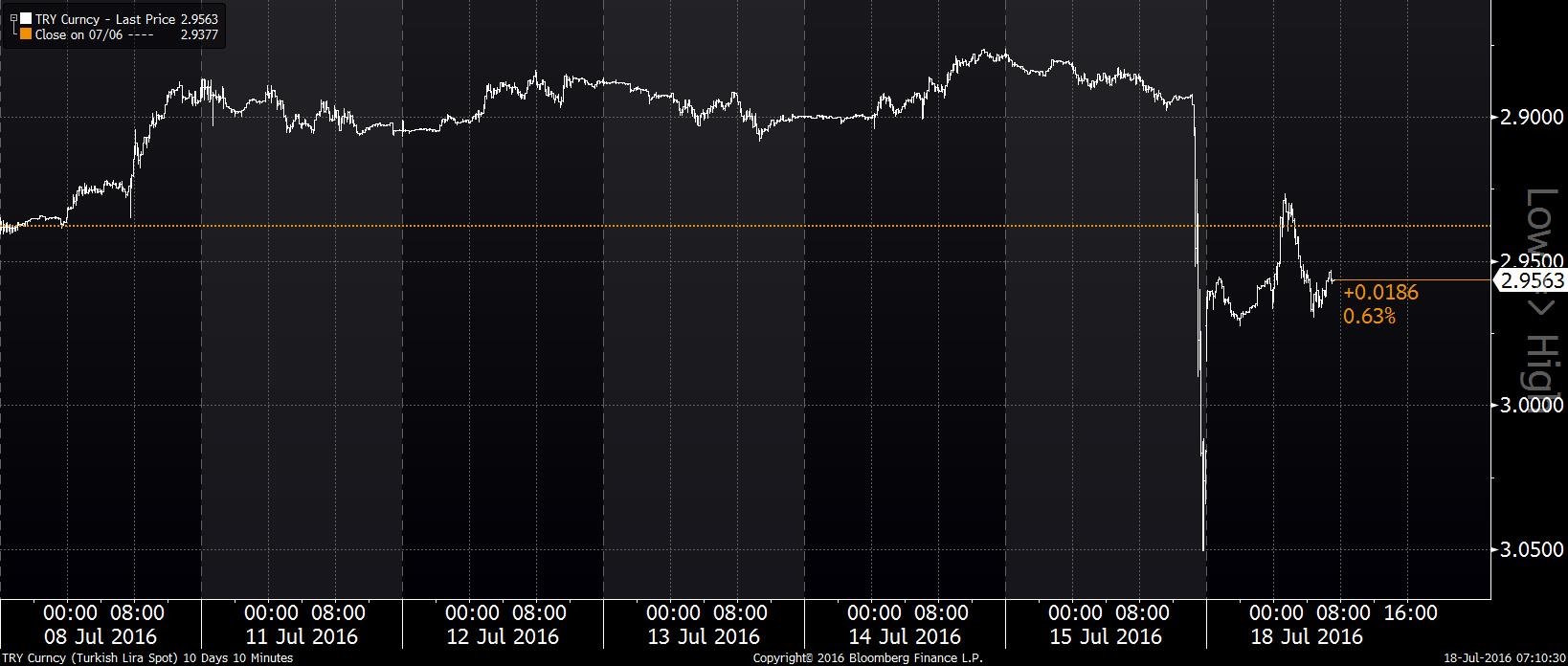 (Source: Bloomberg)
This chart shows the TRY/USD exchange rate on an inverted scale.  Note that the Turkish lira plunged on the news but has regained about half of its losses.
Turkish equities show a similar pattern.
(Source: Bloomberg)
This is a six-month daily candlestick chart.  Note that equities had been rallying into the event.  They have sold off hard today and are trading near the lows.  Even though the coup failed, it is unclear how far Erdogan will go in reaction to the coup.  This will be a topic of an upcoming WGR.  Nevertheless, the point is that the dragnet appears unusually wide; in fact, if the conspiracy was as wide as the arrests indicate, it is unfathomable how operational secrecy was maintained.  It appears that Erdogan is going to use this event to eliminate as many opponents as possible.  If a widespread purge follows the coup, it won't be good for Turkish financial assets.
The other quiet event that occurred in the wake of the Turkish coup was that the PBOC used the cover of events to further depreciate the CNY.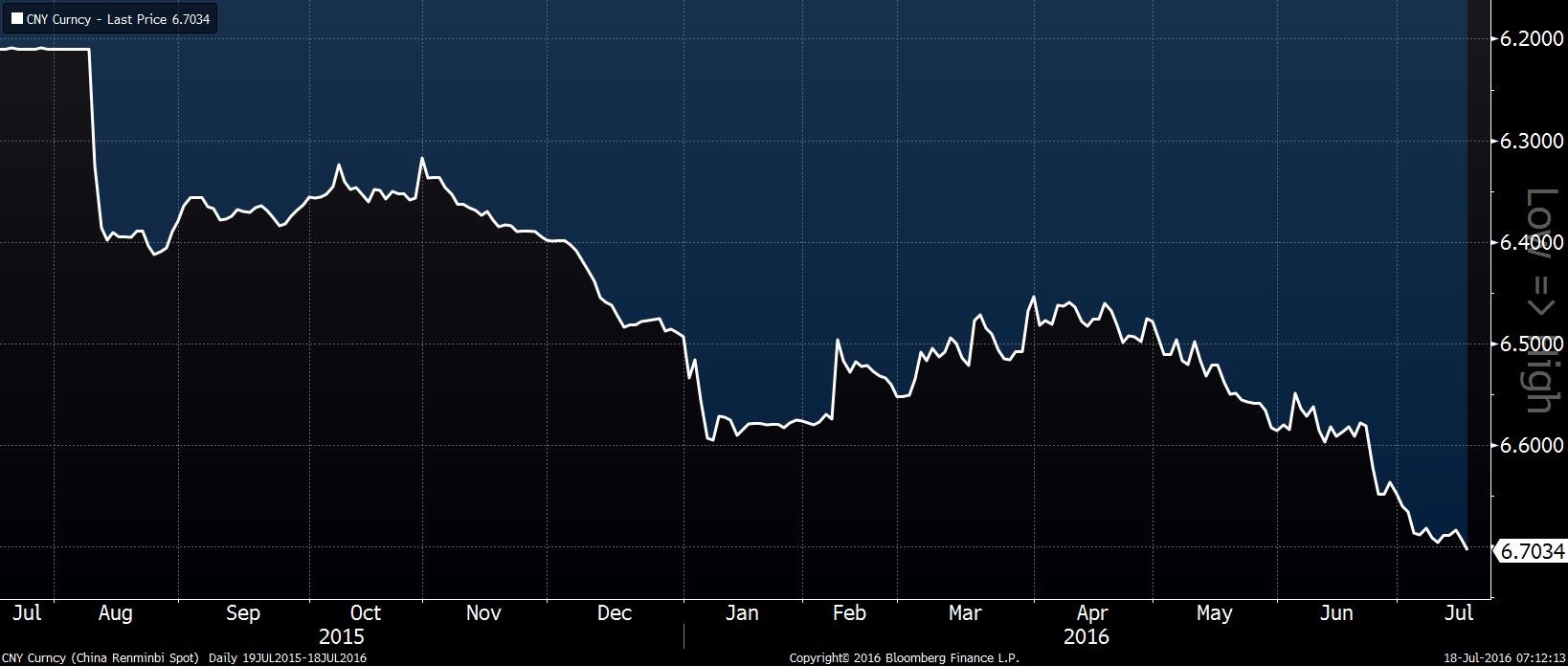 (Source: Bloomberg)
This chart shows the CNY/USD exchange rate, inverted, over the past year.  After last August's devaluation, China has been following a "stair step" approach to depreciate its currency, with periods of pushing the rate lower followed by consolidation.  It is becoming clear that China is trying to use a weaker currency to stimulate its economy.  This action will tend to export deflation to the rest of the world and is supportive of further declines in long-term interest rates.
Overall, the failed coup's broader market impact appears rather modest but it does highlight the underlying risks of emerging market investing.  The bigger market impact may be felt in the aftermath of the coup as the purge has the potential to turn Turkey into an authoritarian regime.  Its relationship with NATO and its role in stabilizing the Middle East are now under question.