Daily Comment (July 1, 2021)
by Bill O'Grady, Thomas Wash, and Patrick Fearon-Hernandez, CFA
[Posted: 9:30 AM EDT] | PDF
Good morning and welcome to the third quarter!  We are now in the second half of 2021.  U.S. equity futures are mostly marking time this morning, but commodities are starting the second half on a tear.  Tomorrow, we get the June employment data and, as a reminder, the Daily Comment will take Monday off; we will be back on Tuesday, July 6.  Our coverage today begins with the current heatwave in the Northwest, along with other temperature anomalies.  Economics and policy, China news, the international roundup, and pandemic updates fill out the rest of today's comments.
Heatwave: More than 130 Canadians in the Vancouver area have perished in the unusual heat.  Lytton, BC temps hit a record high of 121.3o on Tuesday.  The high temps aren't just limited to British Columbia; southern Manitoba recorded 14 record highs this week.  The hot weather is triggering wildfires in Canada.  In the U.S., 76 fatalities related to the heatwave have been reported in Oregon and Washington State.  One of the problems with these sorts of events is that infrastructure wasn't built for these temperatures.  For example, the Portland light rail system had to close due to power cables "frying" in the heat.  Because the region is historically temperate, air conditioning is installed less often.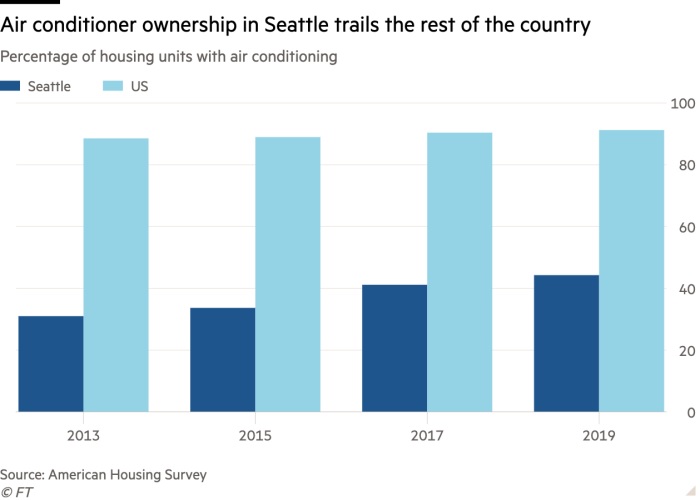 As demand soars for fans and room air conditioners, prices have been rising and scammers are out in force.  Interestingly enough, we are also seeing soaring temperatures in Siberia with reports of 118o.
One of the features of climate change appears to be that normal cycles become amplified.  Heatwaves become hotter, cold snaps colder.  Building codes are usually written using temperature ranges that reflect history.  As a result, when cycles become amplified, infrastructure isn't built for the extremes.  The cold temperatures in Texas last winter caused mayhem mostly because, under normal conditions, winterizing doesn't make much sense, no more so than buying an air conditioner in Seattle.  However, cities will need to rethink their building codes as unusual events become more "usual" and that will lift costs.
Economics and policy: There are rising expectations of tighter monetary policy, costs continue to rise, and regulators push back against decentralized finance.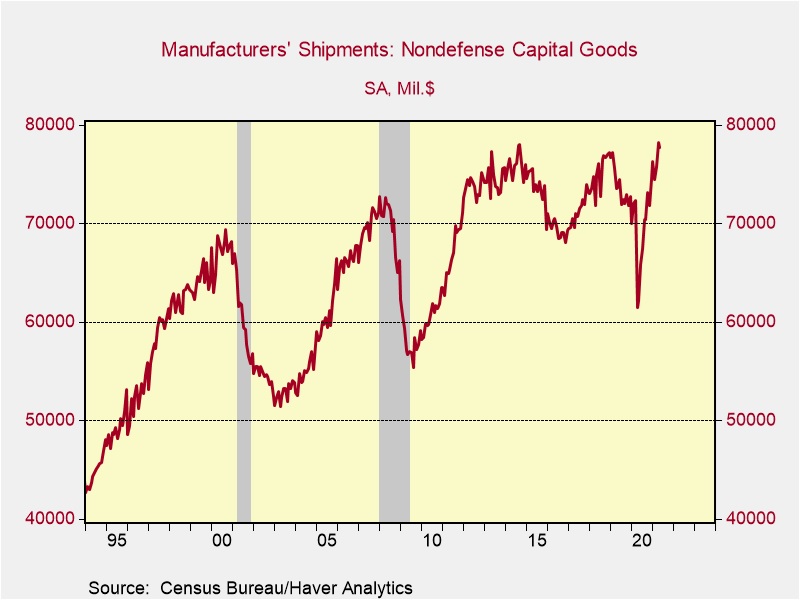 China:  The CPC is gearing up for the 100th anniversary of the founding of the party.  Fake souvenirs are proliferating.
 International roundup:  Mexico moves to legalize marijuana, Venezuelans are coming to the U.S./Mexican border, and we are watching North Korea.
COVID-19:  The number of reported cases is 182,285,056 with 3,948,970 fatalities.  In the U.S., there are 33,666,198 confirmed cases with 604,718 deaths.  For illustration purposes, the FT has created an interactive chart that allows one to compare cases across nations using similar scaling metrics.  The FT has also issued an economic tracker that looks across countries with high frequency data on various factors.  The CDC reports that 381,949,830 doses of the vaccine have been distributed with 326,521,526 doses injected.  The number receiving at least one dose is 180,674,739, while the number receiving second doses, which would grant the highest level of immunity, is 154,884,686.  The FT has a page on global vaccine distribution.
---
[1] In theory, a group of users could create a closed loop for certain activities, such as buying contraband.
[2] We have seen concerns about higher propane costs for grills; we would note that real grilling involves wood or charcoal and using propane is merely using a gas oven outdoors.  It cooks, but falls short of real grilling.
[3] See our WGR series, "The Geopolitics of Taiwan: Parts I (5/3/21), II (5/10/21), and III (5/17/21)."
[4] We discussed this issue in 2018.  See our WGR series, "The Venezuelan Migration Crisis: Parts I (9/17/18)  and II (9/24/18)."