Daily Comment (February 25, 2021)
by Bill O'Grady, Thomas Wash, and Patrick Fearon-Hernandez, CFA
[Posted: 9:30 AM EST] | PDF
The fifth and final part in our recent Weekly Geopolitical Report series, "The U.S.-China Balance of Power," is now published.  We also have several other recent multimedia offerings.  There is a new chart book recapping the recent changes we made to our Asset Allocation portfolios.  Here is the latest Confluence of Ideas podcast.  The most recent Asset Allocation Weekly, chart book, and podcast are also available.  Being Thursday, the Weekly Energy Update is available. You can find all this research and more on our website.
Good morning on the day after the Fed's financial plumbing had a clog!  The market news this morning is that 10-year T-note yields are now above 1.4% (and, as we speak, above our fair value yield of 1.42%).  Equity futures, which were higher most of the night, have turned negative.  This decline is, of course, on the back of a significant rally yesterday, where the Dow Jones Industrials hit a new record.  Our coverage begins with the financial, followed by economic and policy news.  China coverage is next, with a pandemic update afterward.  We close with our international news roundup.
 Financial Markets:  As the year started, there was one clear "known unknown," using Rumsfeld's taxonomy.  We knew the economy and markets are awash in liquidity; the unknown was where it would go.  If it went to goods and services, we were likely to see higher inflation.  If it went to financial assets, we could see an epic runup in financial assets.  At the same time, faced with this uncertainty, investors had to position themselves.  Thus, we have seen what appear to be hedging activities.  Bitcoin, gold, and residential real estate saw inflows.  Over the past six months, though, we have seen a steady rise in interest rates.  On August 4, the 10-year constant maturity T-note fell to 52 bps.  It is over 140 bps this morning.  Essentially, bond investors are indicating they need higher yields to compensate for inflation and growth.
This situation puts the FOMC in a difficult spot.  If it allows the long end to continue to rise, real estate, the most important asset for the bottom 90% of households, will start to suffer.  At some point, equity markets will come under strain as well.  At the same time, the beleaguered financial sector, which had something of a lost decade from 2010-19, could benefit from the steepening yield curve.  In addition, higher long-duration rates might take some of the froth out of equities.  After all, the major indices have stalled recently, but that hasn't hurt cyclical sectors or small caps.  And, as Chair Powell stressed over the past two days, the economy, although clearly recovering, is still in a fragile state.  He left no doubt—policy rates won't change anytime soon, and the balance sheet will continue to expand.  However, those policies may simply not be enough.  We suspect the FOMC views yield curve control as a last-ditch policy tool.  Fixing the yield curve's rates could have adverse effects that are hard to predict and potentially difficult to fix.  After all, monetary policy has traditionally allowed the financial markets to set longer-term interest rates.  QE was an attempt to guide longer duration rates, but it's hard to make the case that it worked very well.
So, where does this leave us?  Our take is that, without intervention, the 10-year is on its way to 2.00%.  The Fed probably lets it go there as long as financial stress doesn't rise.  In other words, help probably isn't on the way until there is a crisis.  That doesn't necessarily mean we will get one, but we think the odds favor the idea that the FOMC won't move preemptively to cap the long end.  That doesn't mean equities won't continue to move higher.  After all, earnings have recovered remarkably well.  It does mean that the path higher will likely become more volatile.
Economics and policy:  CEOs back fiscal support, anti-trust, the minimum wage, and semiconductors dominate the news.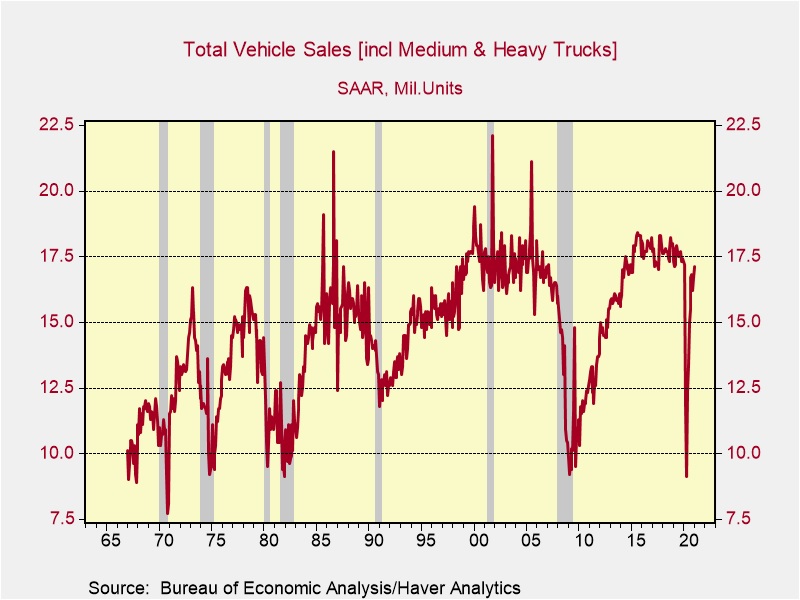 Production is slowing as critical material shortages bite.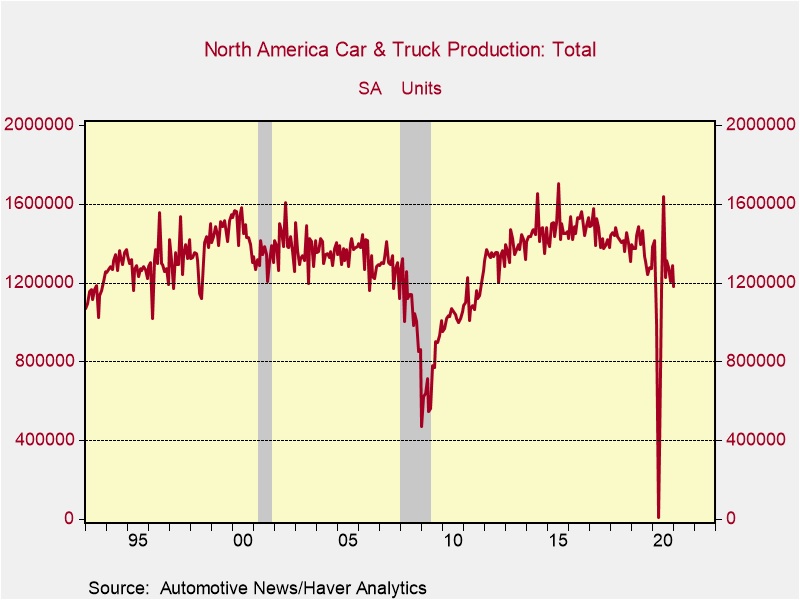 President Biden signed an executive order calling for a review of supply chains not just for semiconductors but other critical supplies as well.  A study is one thing, but making changes to supply chains, especially from on high, is another.  We have been expecting that as the U.S. withdraws from its superpower role, supply chains would shorten.  That process will reduce the chances of shortages but increase costs, possibly significantly.
China:  China is taking an aggressive stance on redefining human rights.
COVID-19:  The number of reported cases is 112,660,503 with 2,499,552 fatalities.  In the U.S., there are 28,336,780 confirmed cases with 505,944 deaths.  For illustration purposes, the FT has created an interactive chart that allows one to compare cases across nations using similar scaling metrics.  The FT has also issued an economic tracker that looks across countries with high-frequency data on various factors.  The CDC reports that 88,204,035 doses of the vaccine have been distributed with 66,464,947 doses injected.  The number receiving a first dose is 45,237,143, while the number of second doses, which would grant the highest level of immunity, is 20,607,261.  The FT has a page on global vaccine distribution.  And the Axios map shows a dramatic decline in infections.
Virology
International news:  The KSA, Georgia, Syria, and Europe are all in our roundup.