Daily Comment (April 22, 2016)
by Bill O'Grady and Kaisa Stucke
[Posted: 9:30 AM EDT] Japanese risk markets traded higher on reports that the BOJ may consider negative rate loan programs for banks, making the lending facility more attractive.  Under the program, the BOJ would pay banks to borrow under certain conditions.  The BOJ is scheduled to meet next week and market expectations call for some sort of stimulative measure, either the negative rate bank lending or an expansion of QE.  The chart below shows the weekly move in the Nikkei, which is up 7.5% for the week.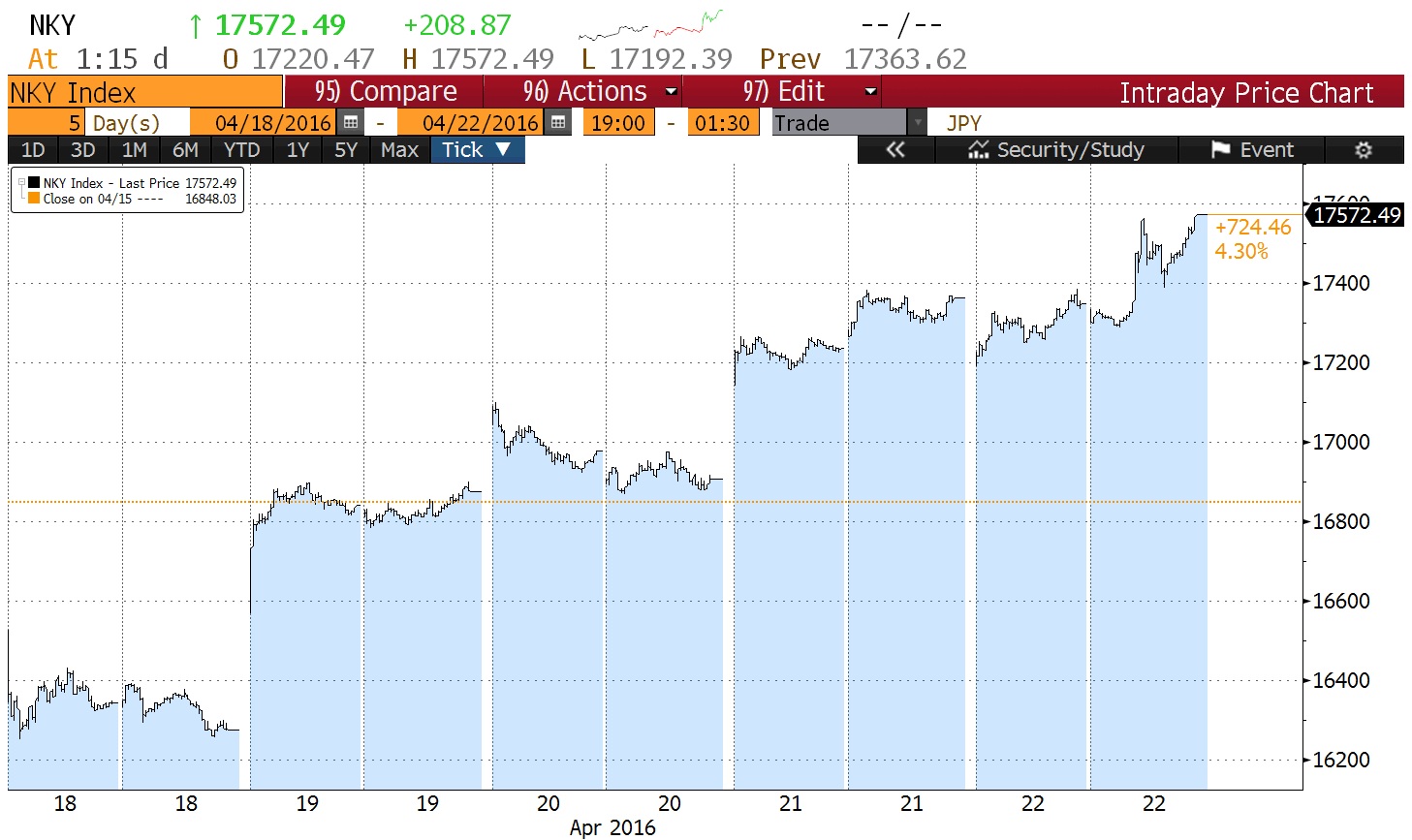 (Source: Bloomberg)
Additionally, the yen weakened on the news and bond yields fell.  The chart below shows the weekly move in the yen (this shows yen per dollar, so a higher level means a weaker yen).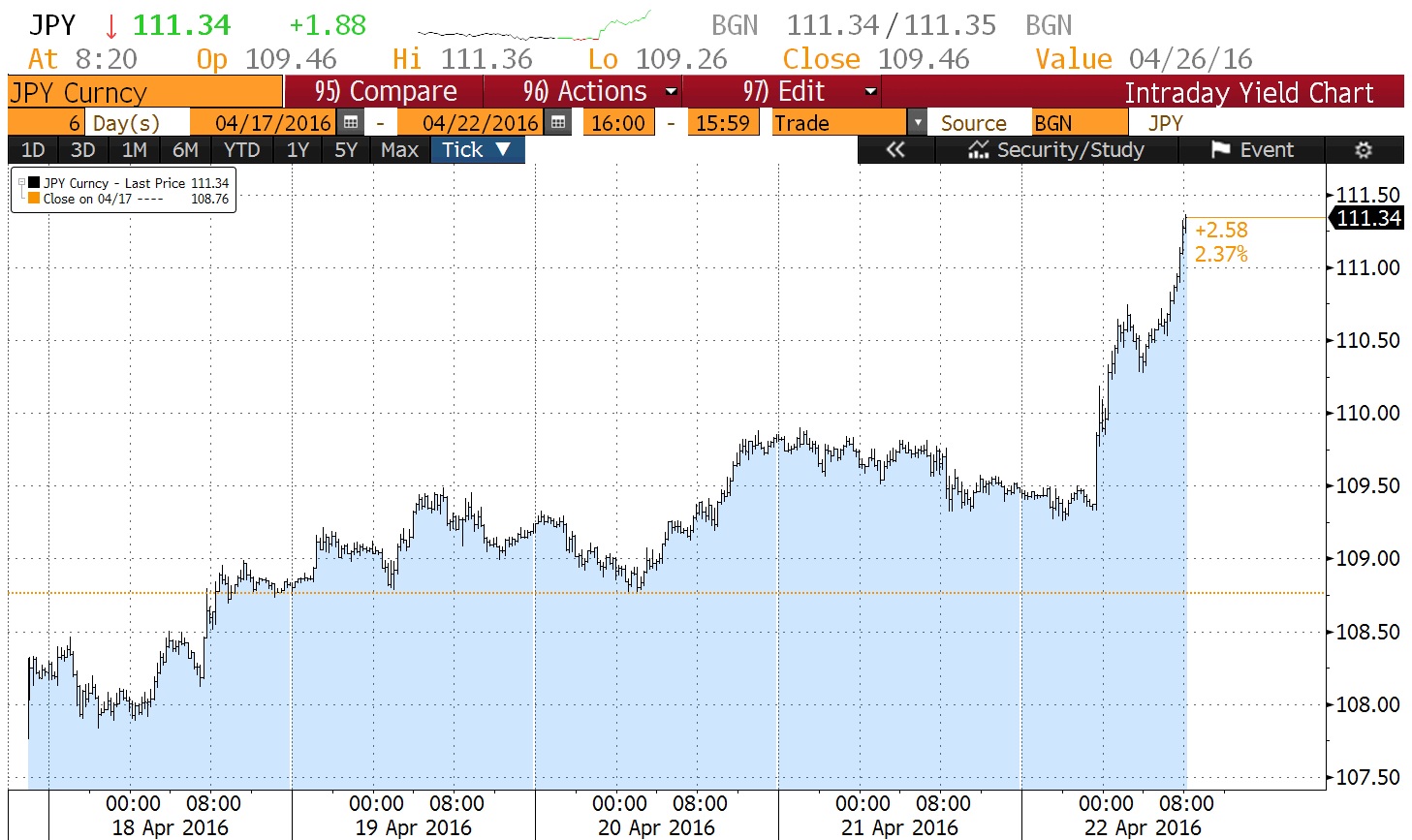 (Source: Bloomberg)
On the domestic front, we have heard some concerns over pockets of weakness in the labor market.  Namely, temporary help payrolls have been weak since the beginning of the year.  Temp help is a leading indicator of the overall health of the labor market and the economy, in general, as temp payrolls typically peak up to a year ahead of a recession.  The chart below shows the level of temp help payrolls, which has fallen in two out of the last three months.  Temp help levels turned 11 months ahead of the 2001 recession and 16 months ahead of the 2008 recession, leading some analysts to call for an increased likelihood of a recession over the next three years.  We do not see a recession in the offing, and (absent an outside shock) the probability of one has remained low.  The tapering of temp hiring, viewed within the context of the overall improving labor market, could be a function of employers hiring directly into permanent positions.  Temp hiring is one of the labor market indicators that we follow closely, but at this time we do not believe that a slowing level signals an imminent recession.