Daily Comment (March 30, 2016)
by Bill O'Grady and Kaisa Stucke
[Posted: 9:30 AM EDT] Risk markets surged globally yesterday as Fed Chair Yellen re-confirmed the central bank's intention to move rates up slowly, citing weak global growth.  This was exactly the kind of reconciliatory signal that the markets were looking for after several FRB presidents had voiced their support for moving rates higher, possibly as soon as next month's meeting.  Clearly, the market likes a unified and clear message from the Fed's leadership.
Risk markets jumped following her presentation, with the S&P 500 swinging to a positive change for the year.

(Source: Bloomberg)
Additionally, the dollar plunged almost the moment she started speaking.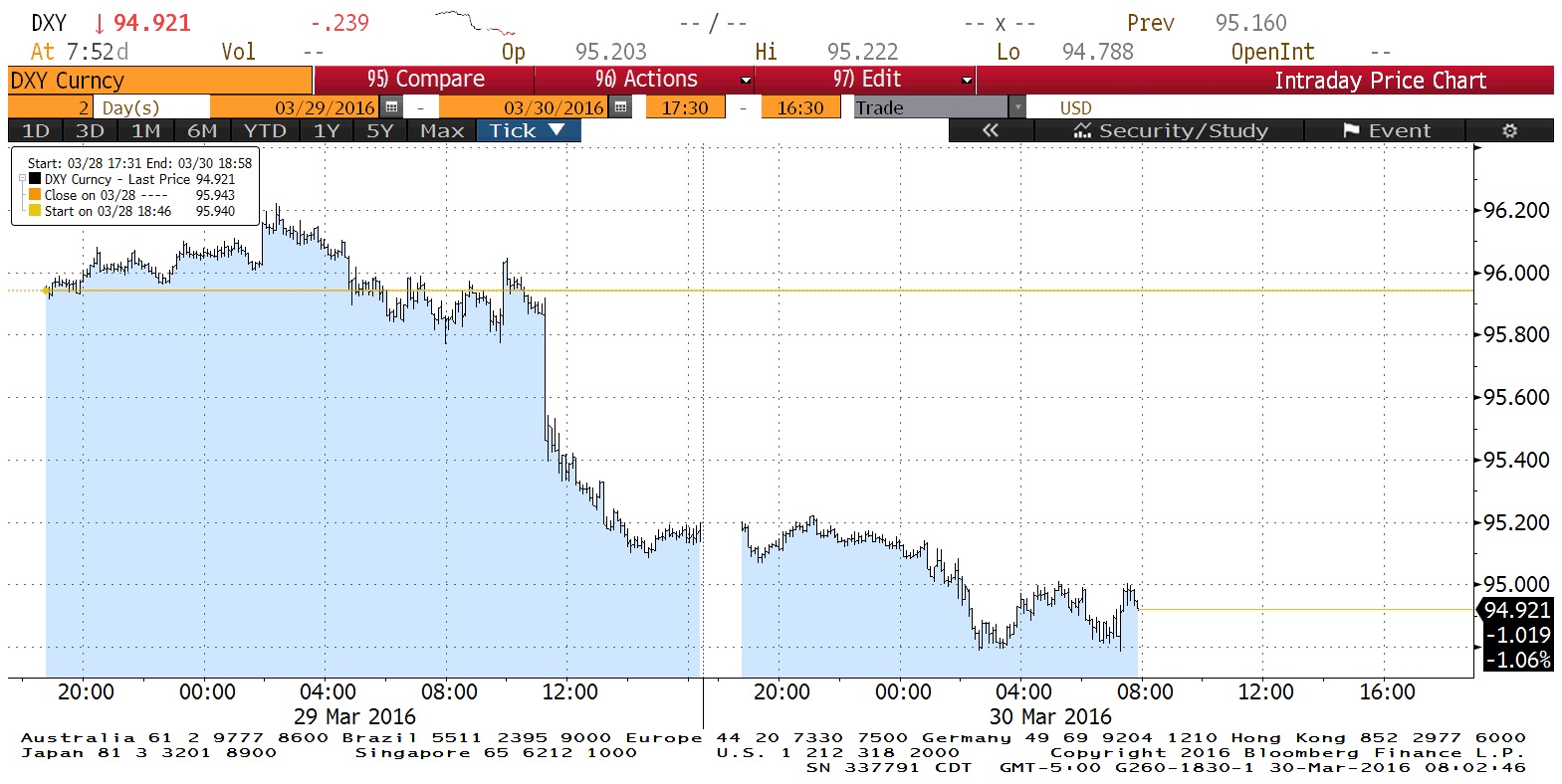 (Source: Bloomberg)
Market expectations for a rate hike were dampened, with futures now showing a zero percent chance of a rate hike next month, a 28% chance of a hike by June, and a 54% likelihood of an increase by November.